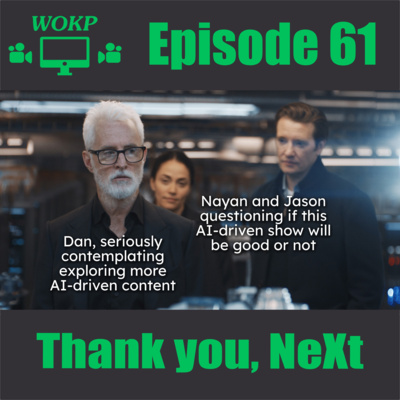 This week, I pitch "neXt", a sci-fi/crime/action series that USED to be available on Hulu/Fox.
By the time we convened to record, it was only available for purchase via Amazon Prime Video, so we wish to apologize for the lack of access to this week's material, which would be Episodes 1 and 2. We talk about Slattery's facial hair growth ability, subpar Terminator and Indiana Jones sequels, the Ashley Madison bot fail, and copious amounts of science fiction sub-genres.
Watch, listen, rate, and subscribe please!
Also, if you have a show or movie you want us to watch or justsomething you want us to randomly mention on air, leave us avoicemail on our Anchor page.
—
Send in a voice message: https://anchor.fm/watchokplease/message