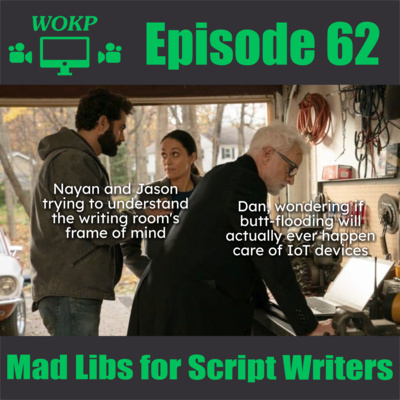 This week, Nayan and Jason give their feedback on Episodes 1 and 2 of "neXt", a sci-fi/crime/action series that USED to be available on Hulu/Fox and is now only available for purchase via Amazon Prime Video.
We talk about alternative casting choices, compare it to 24, Britney and Kevin (both Federline and Mitnick), Mad Libs for scripting, Hamilton and other references, and of course, butt-flooding one's own abode.
Watch, listen, rate, and subscribe please!
Also, if you have a show or movie you want us to watch or justsomething you want us to randomly mention on air, leave us avoicemail on our Anchor page.
—
Send in a voice message: https://anchor.fm/watchokplease/message