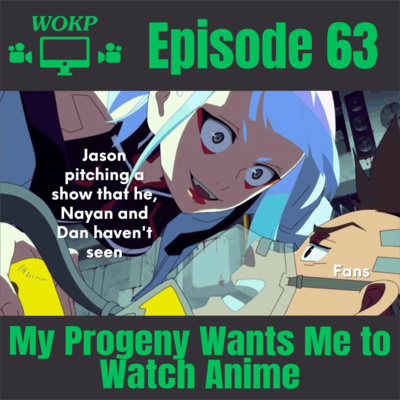 This week, Jason pitches the show "Cyberpunk: Edgerunners" currently available on Netflix. During the pitch, we discuss the proper generational classification for people born in the late 1970's, reminisce about Parappa the Rapper, and reference podcasts better than ours.
Watch, listen, rate, and subscribe please!
Also, if you have a show or movie you want us to watch or justsomething you want us to randomly mention on air, leave us a voicemail on our Anchor page.
—
Send in a voice message: https://anchor.fm/watchokplease/message