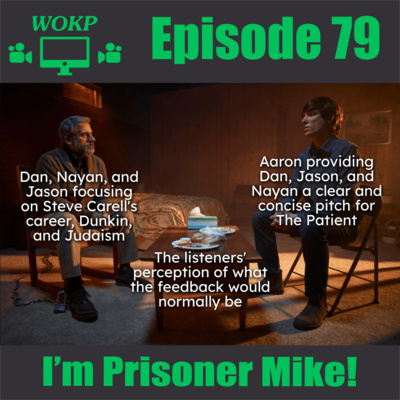 This week, writer/social worker and fellow Brother in Booze, Aaron Yavelberg aka @sleepingonedge, leaves us a voicemail pitch for limited psychological thriller series, "The Patient", which is available via Hulu. Jason, Nayan, and I subsequently provide our feedback while mentioning Steve Carell's prior movie roles, copious amounts of Judaism talk, triangulating the area in which this show takes place using seasons and Dunkin locations, Nayan's past theater roles, a shout out to Uni K Wax in NYC for their assistance with Nayan's body hair, the "OnlyWaxes" platform that is not forthcoming, commentary on the "challenge culture" on TikTok and Instagram, and of course, extended urination scenes.
Watch, listen, rate, and subscribe please!
Also, if you have a show or movie you want us to watch orjustsomething you want us to randomly mention on air, leave usavoicemail on our Anchor page.
—
Send in a voice message: https://anchor.fm/watchokplease/message